Modular chain plate conveyors
These modular chain plate conveyors are mainly designed for the flow of products packed in secondary packaging such as small cases, medium-sized cardboard boxes, and Flow-Pack items with light and medium weights.
Other major benefits and advantages:
– overcomes height differences and complex arrangements in 3D using any-angle horizontal curves and concave and convex curves
– specific applications for meat, cold-cuts, baked products, pastries, and fish products in washable 304L stainless steel version,
– easy care and maintenance,
– high-speed flow,
– smaller number of motor drives,
– energy saving.
Practical information: 147 mm to 990 mm wide. Special dimensions on request.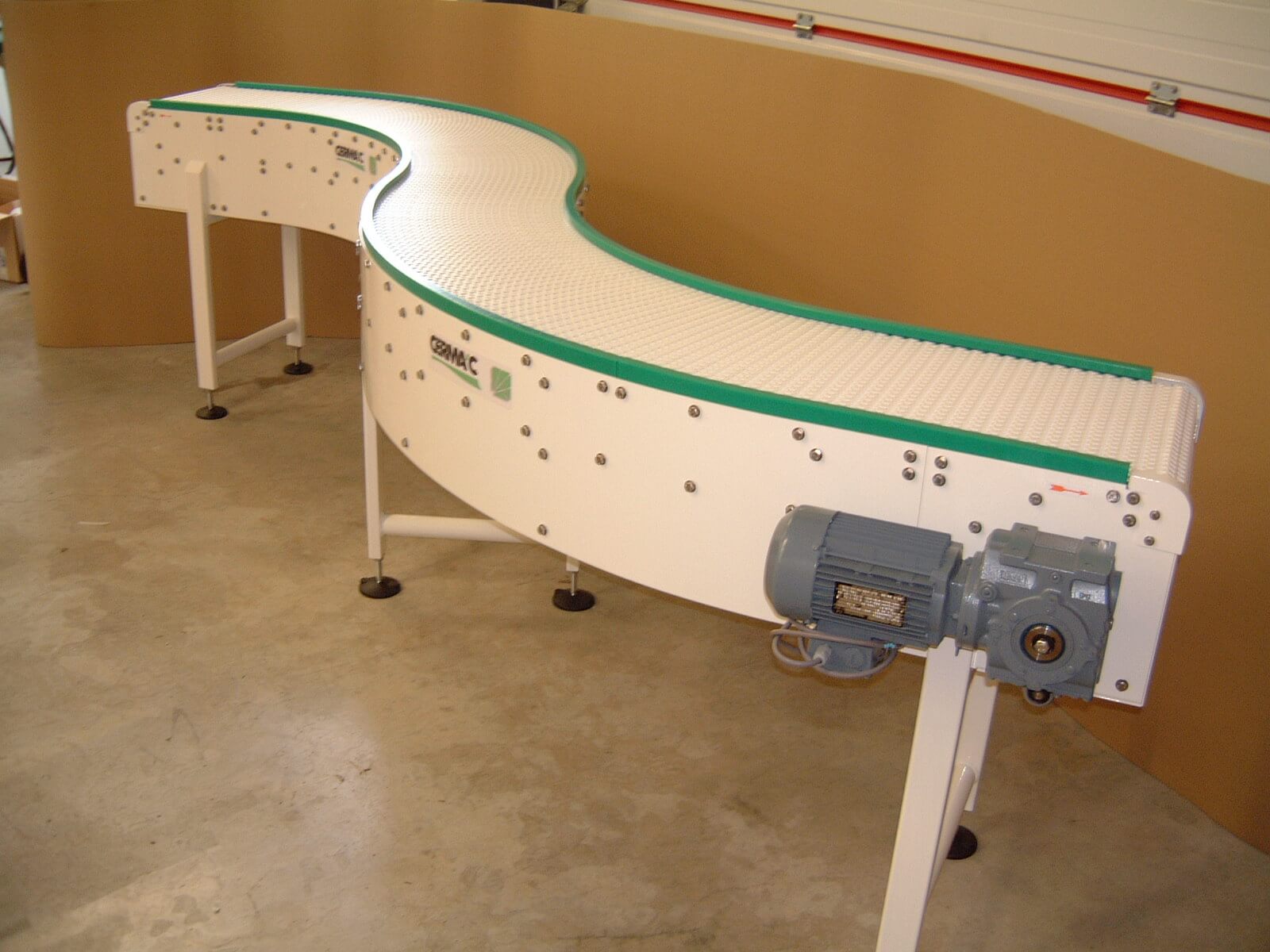 Modular chain plate conveyors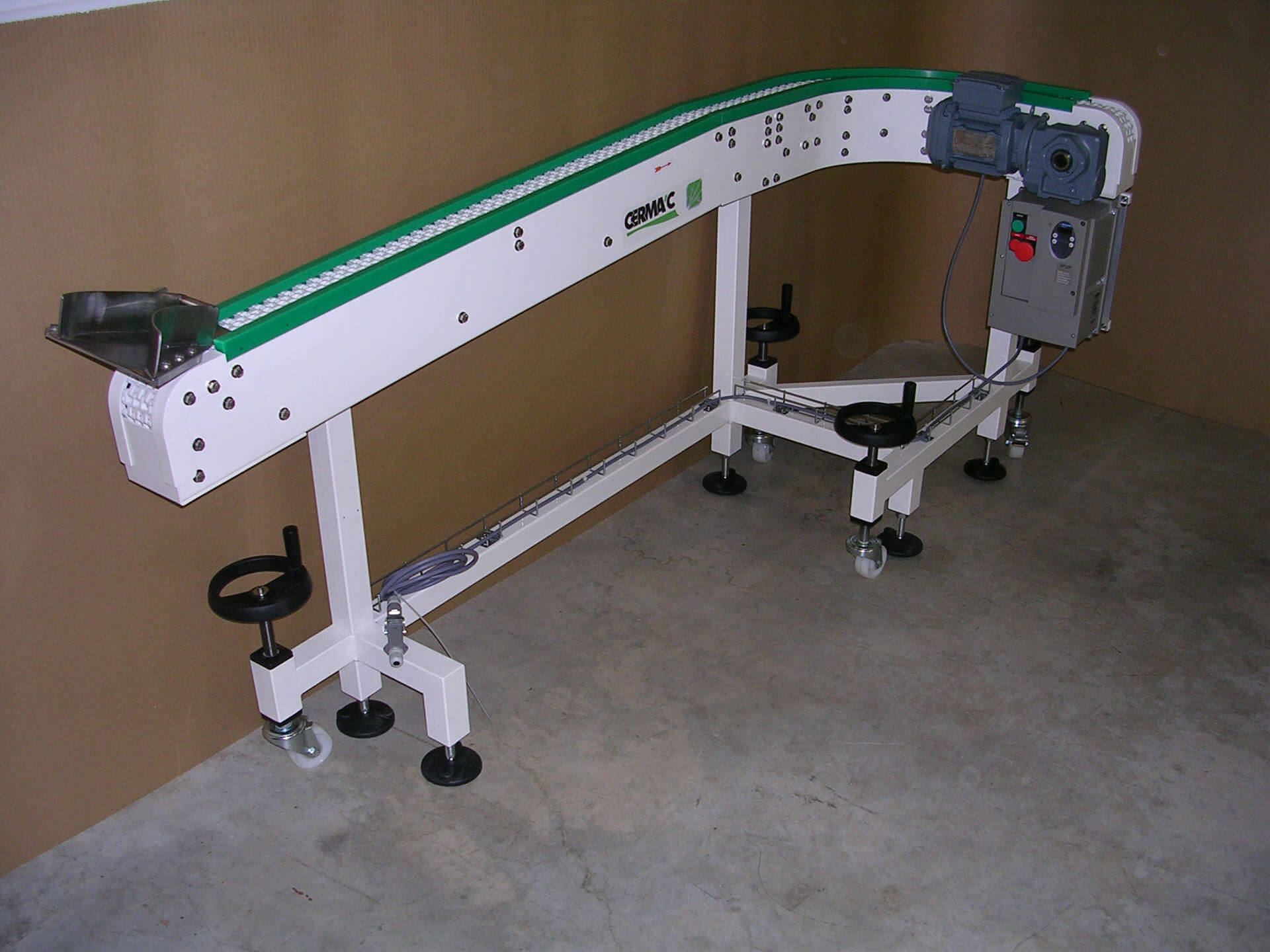 90° turn chain plate conveyors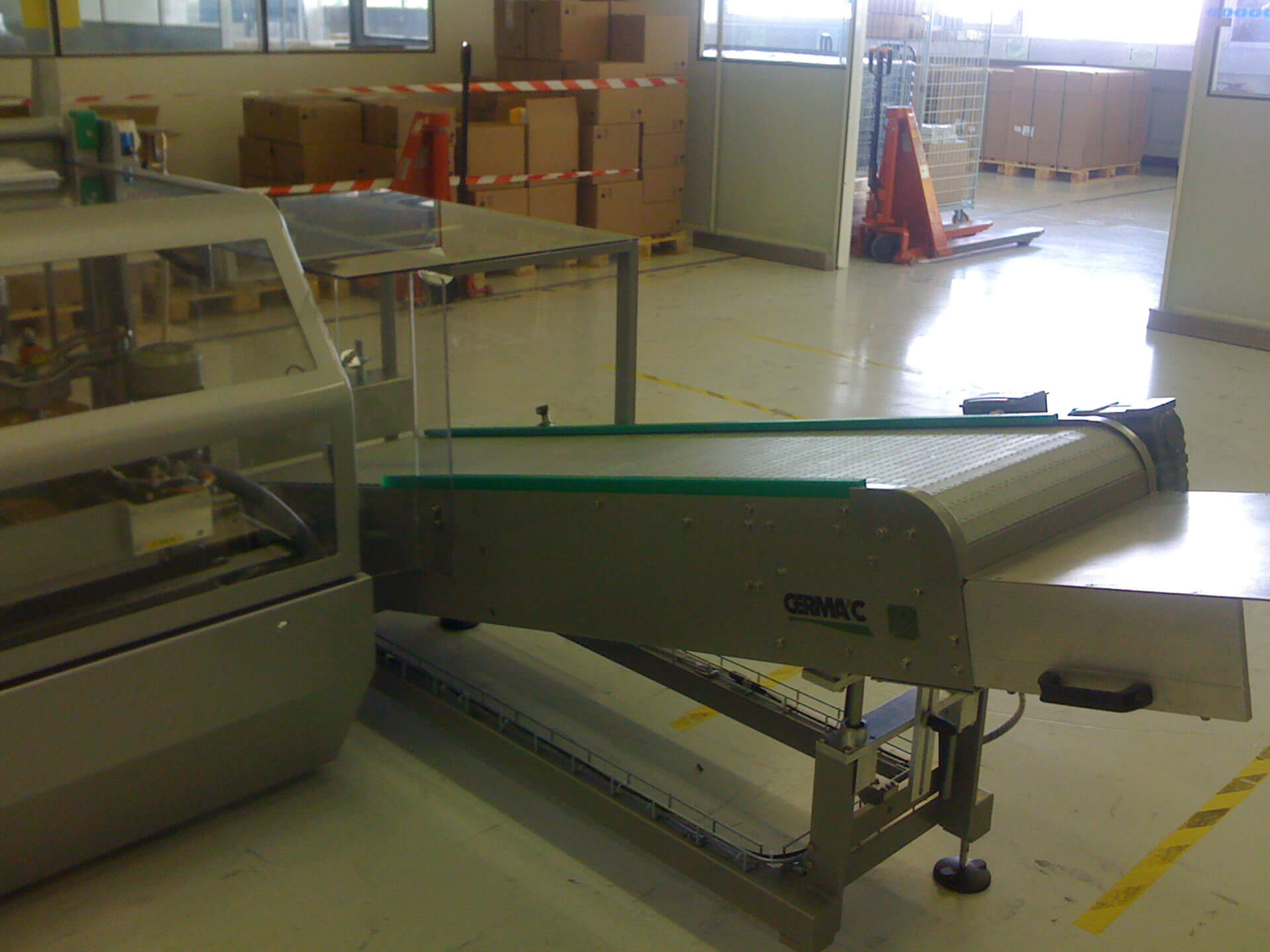 Adjustable height chain plate conveyors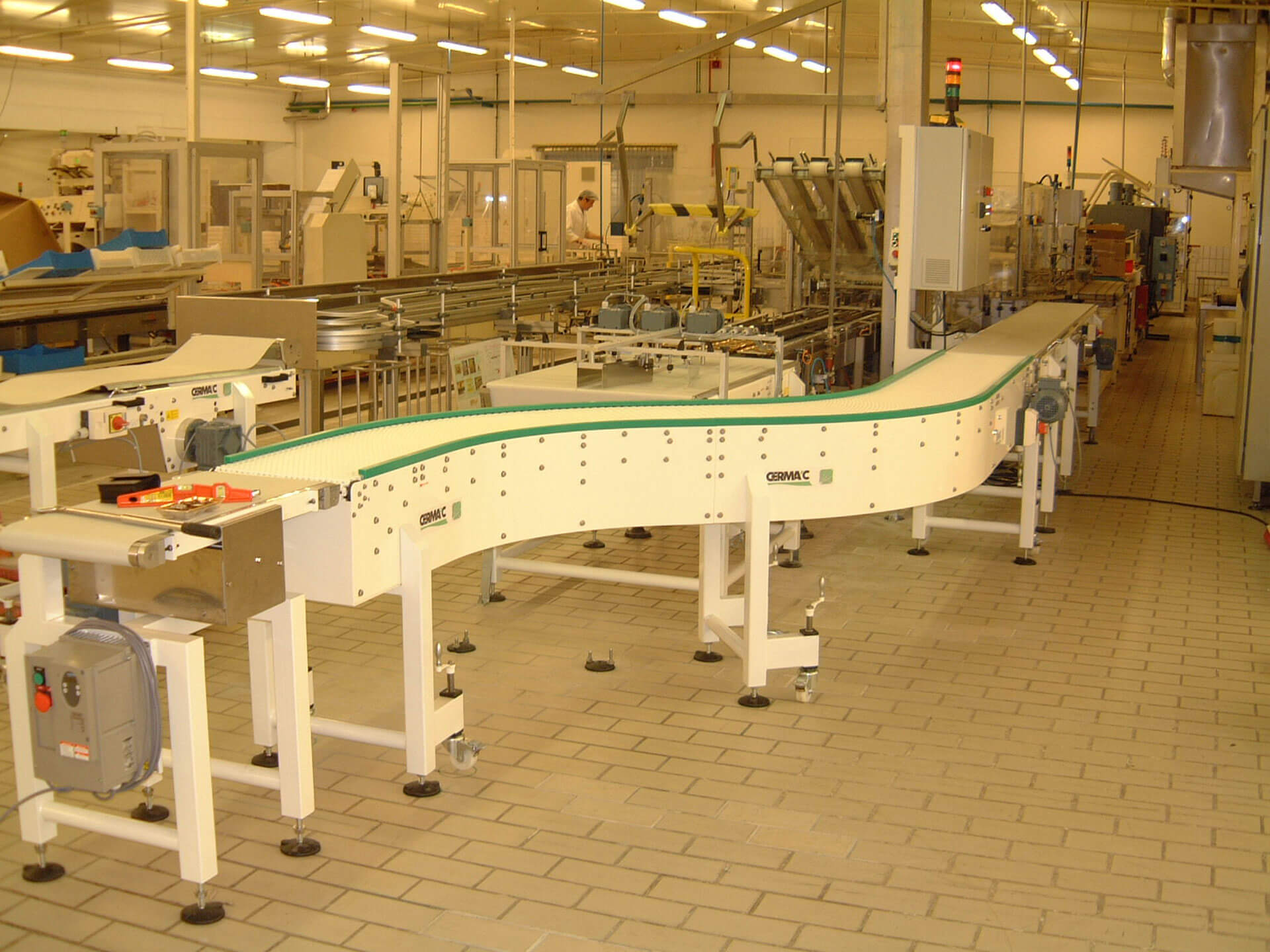 Mobile chain plate conveyors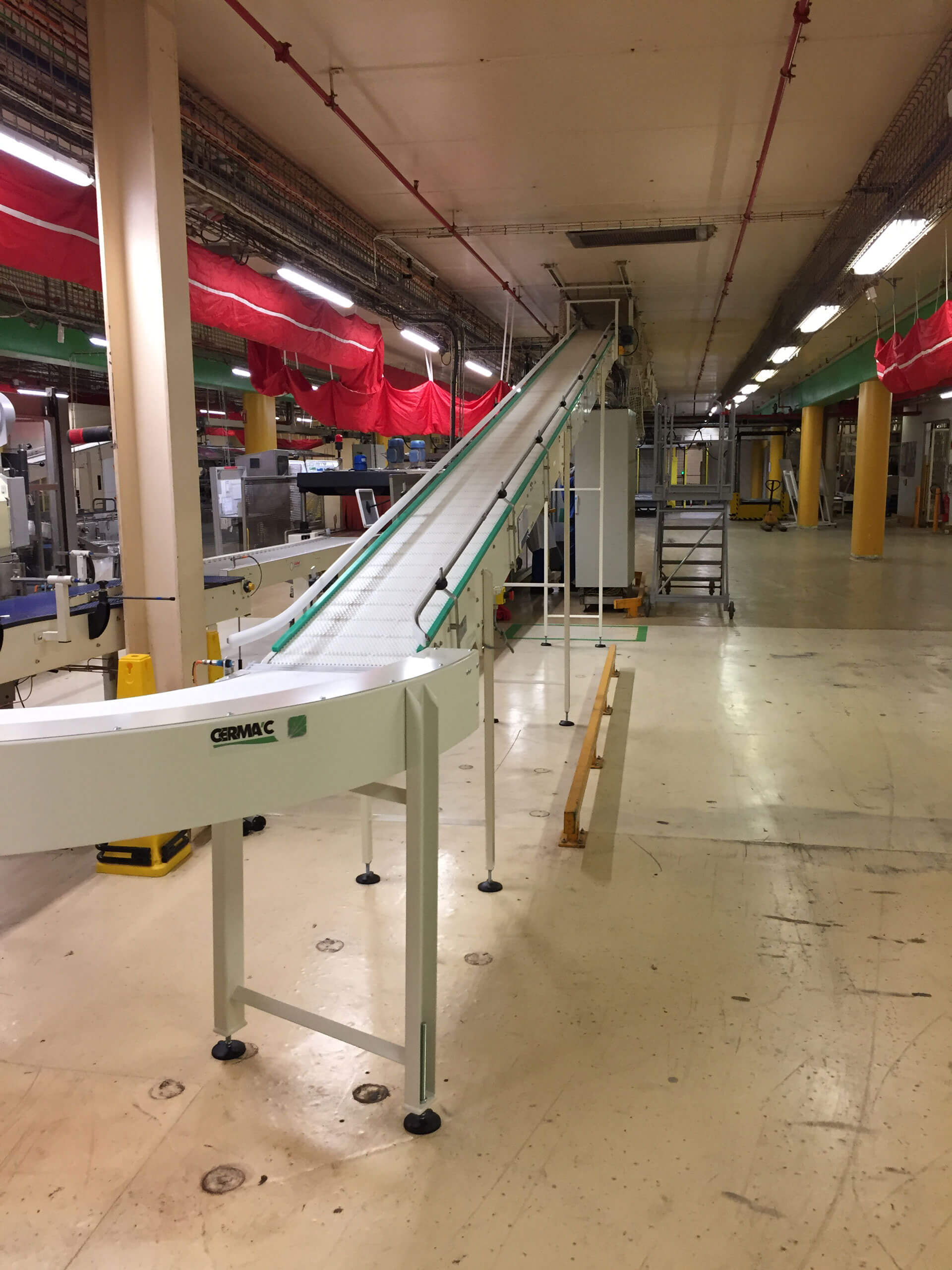 Anti-slip chain plate conveyors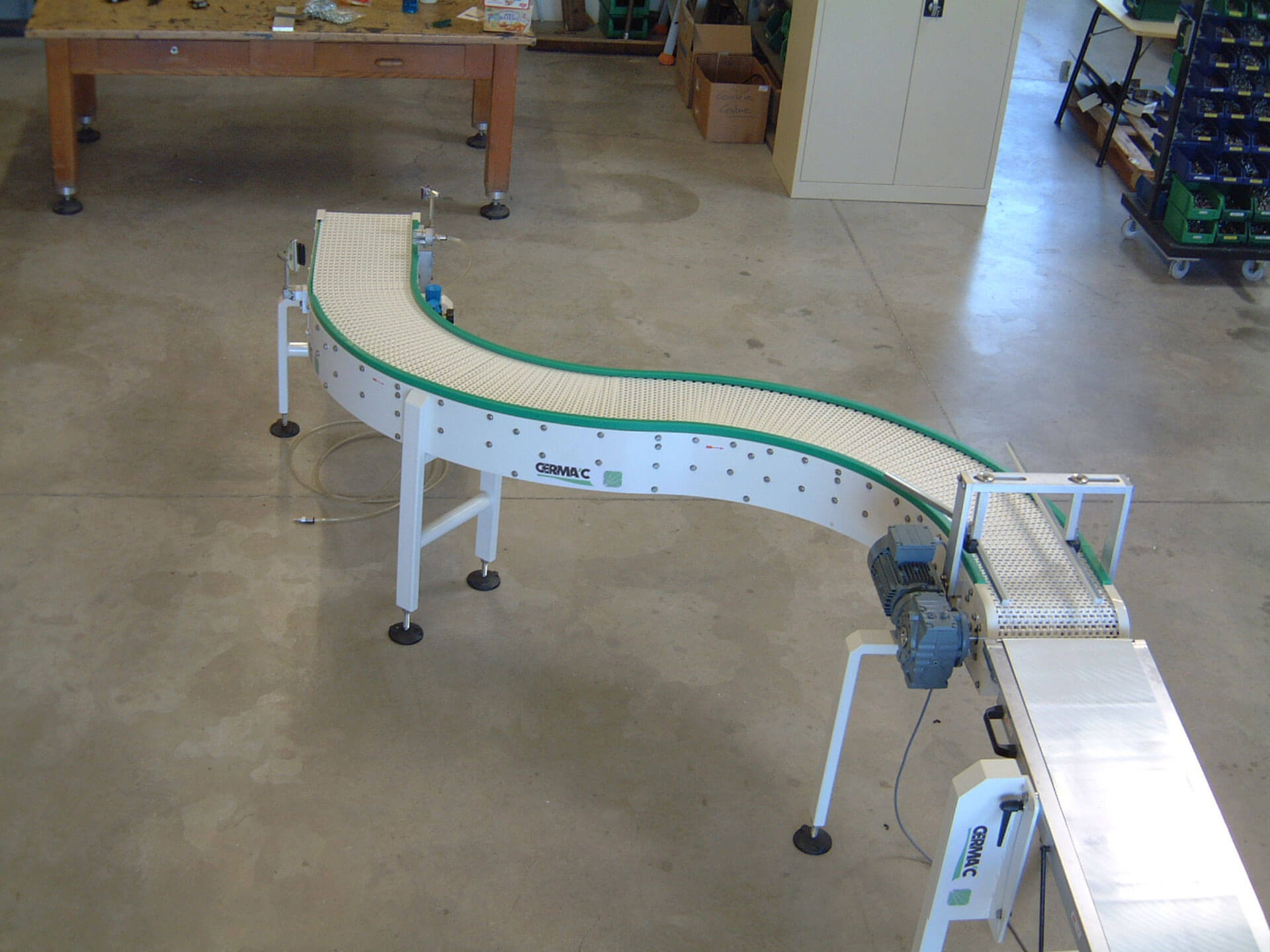 Chain plate conveyors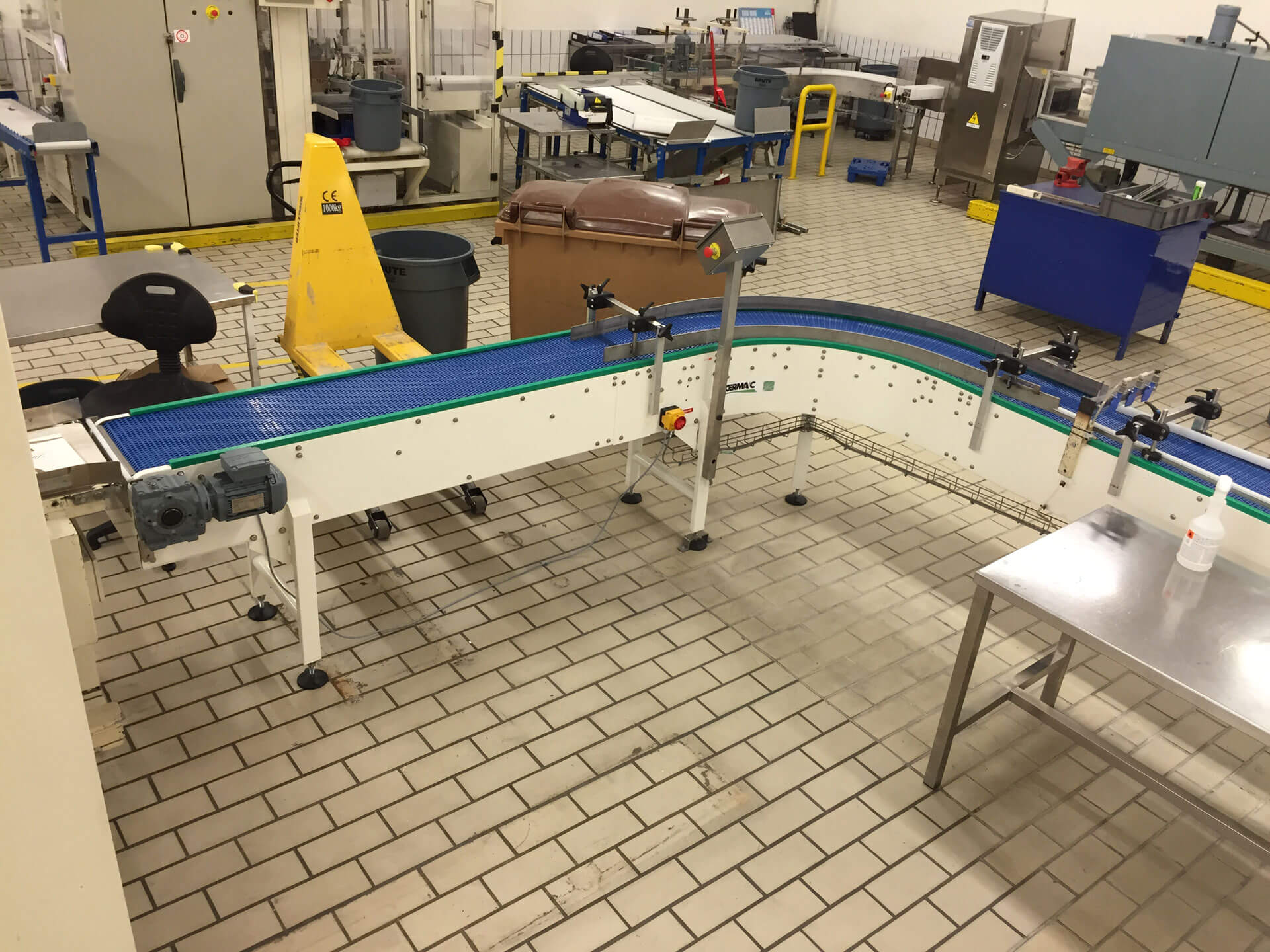 Special chain plate conveyors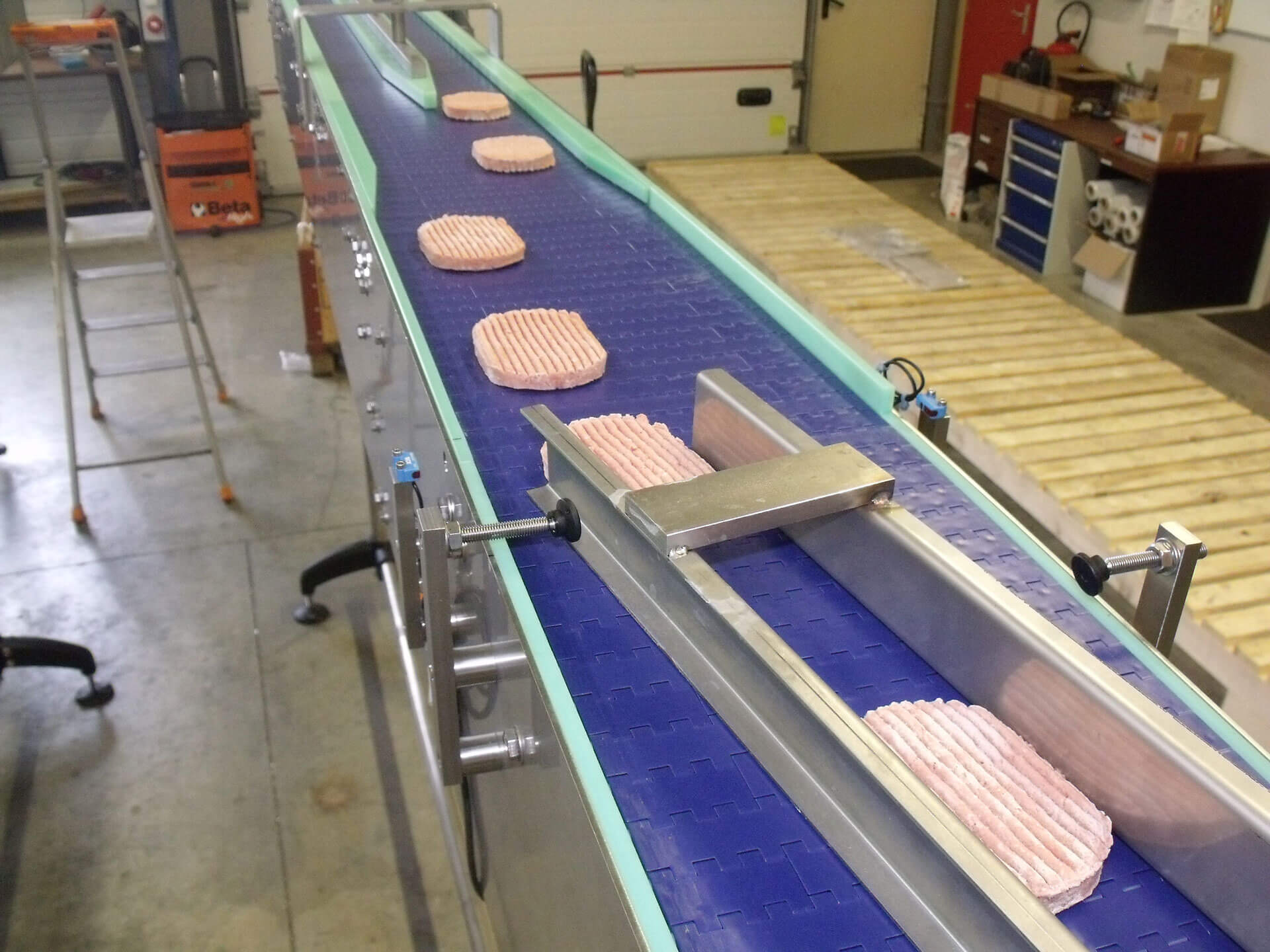 Frozen hamburger conveyors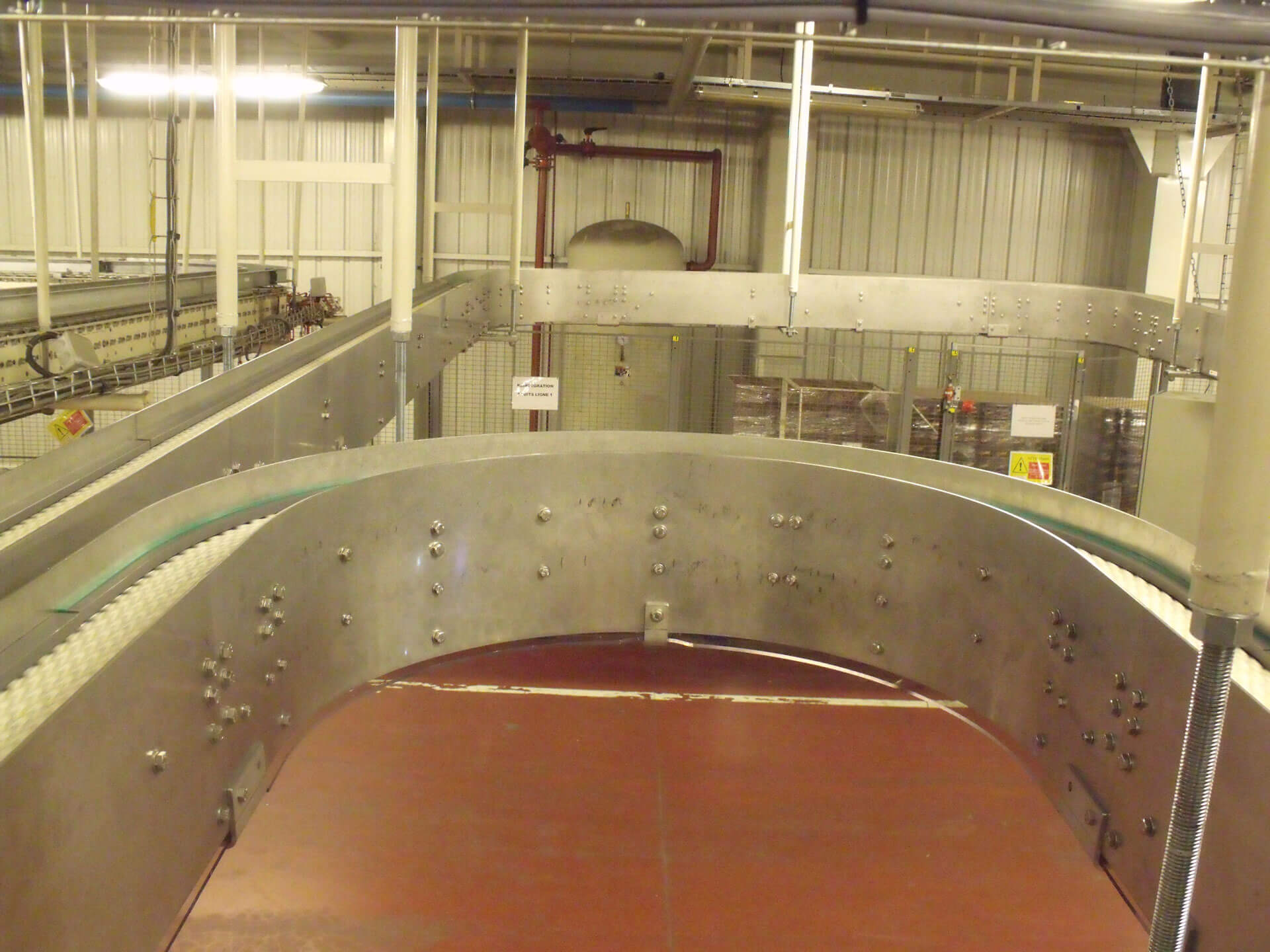 Suspended chain plate conveyors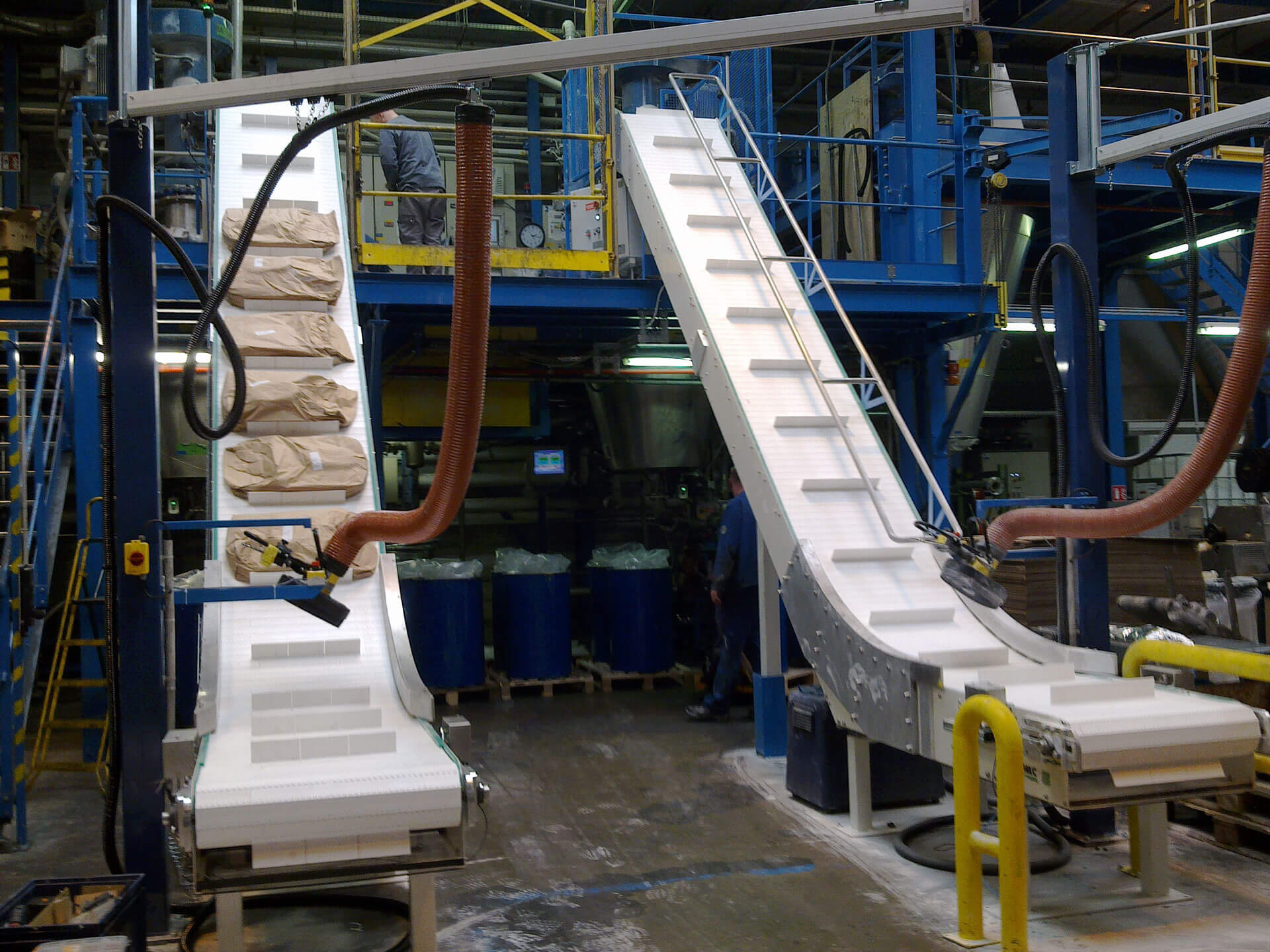 Package elevators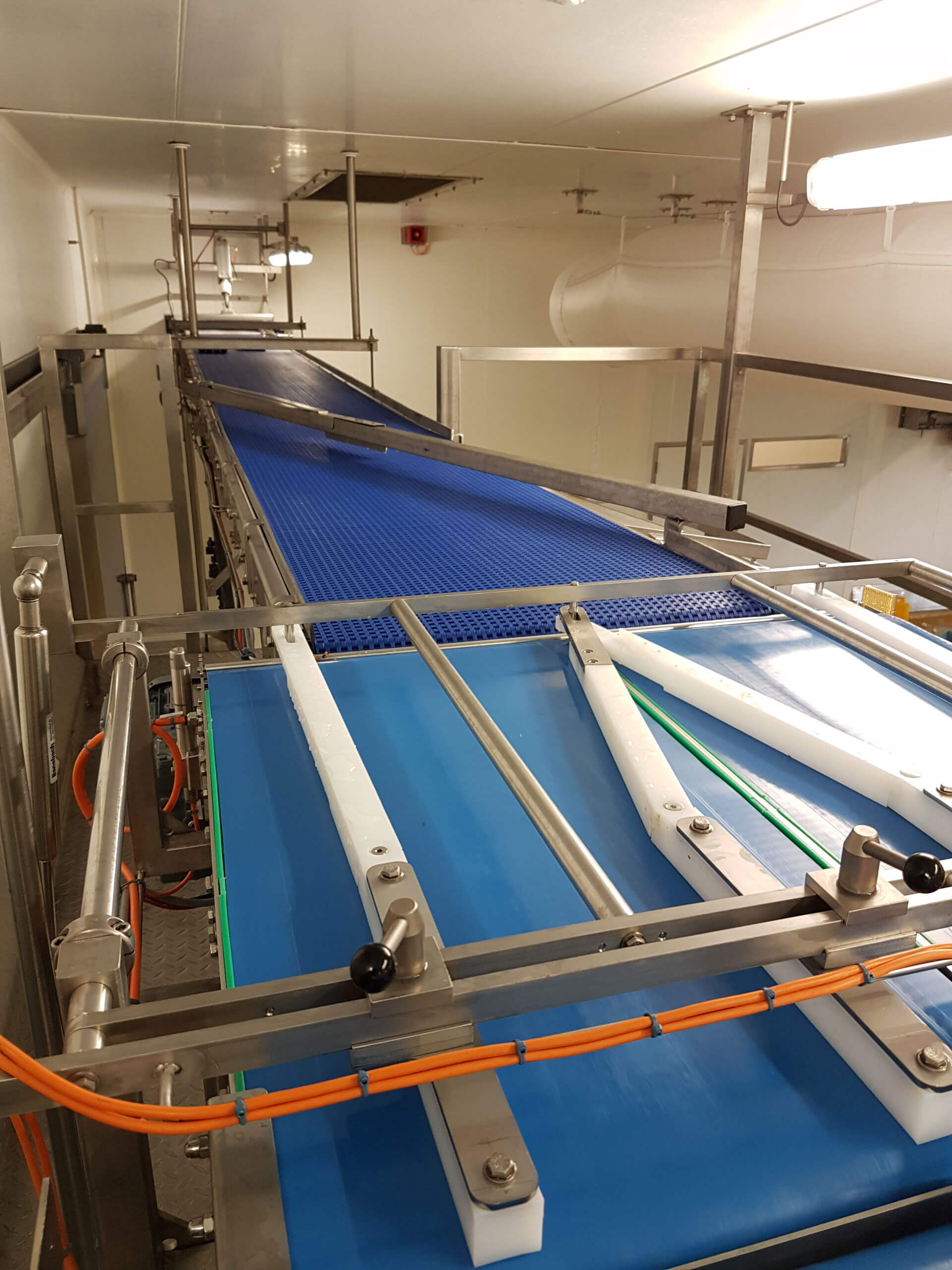 Deep freeze exit