Locations/References
Across the world
We create solutions. We are driven. Our expertise is recognized throughout the world. Our machines have crossed borders and even oceans for several years now. China, Australia, the United States, Brazil, Great Britain, and Germany, to name a few. The distinct requirements for producing conveyors and special machines for other, culturally different countries has incited us to reassess our work on a constant basis, for more accuracy and consistency.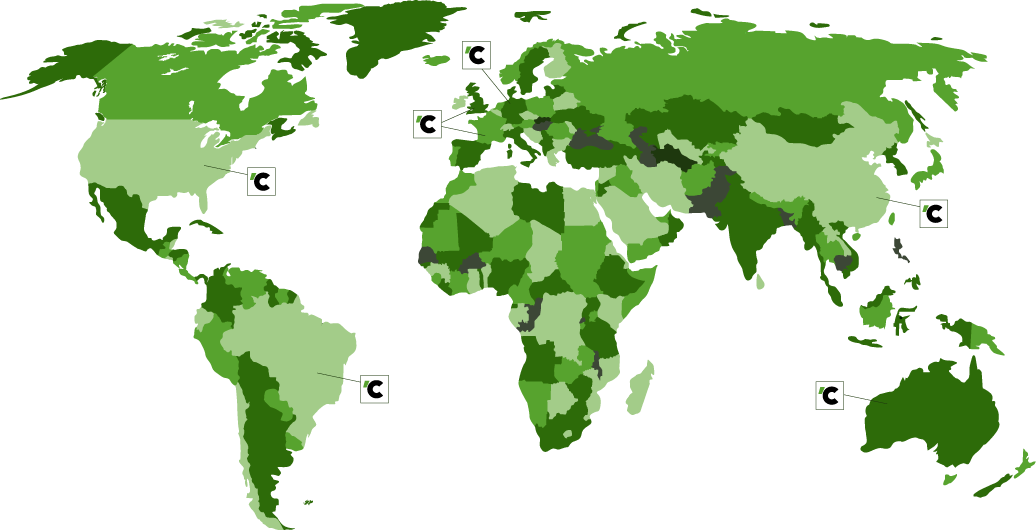 References
We sell 65% to 85% of our machines annually to sectors with very stringent requirements, such as the pharmaceutical, cosmetic, food-processing industries where state-of-the-art demands for hygiene, robustness, and output are crucial.
We stand out in that we do not use standardized solutions. Our mission is to bring customized solutions to the variety of issues and needs in the management and running of production lines. The machines that we work on every day are unique and made entirely by us—from leak pressure checks to machining, assembly, welding, and folding of products.
Our values, our location, and our strong in-house skills provide other priceless benefits to our customers: focused attention to your needs, collective reflection, responsiveness, pertinence, and discretion. Our headquarters is located in eastern France, at the heart of a dynamic region that is renowned for its excellence in precision watchmaking and micromechanics.
"Our know-how has crossed borders"