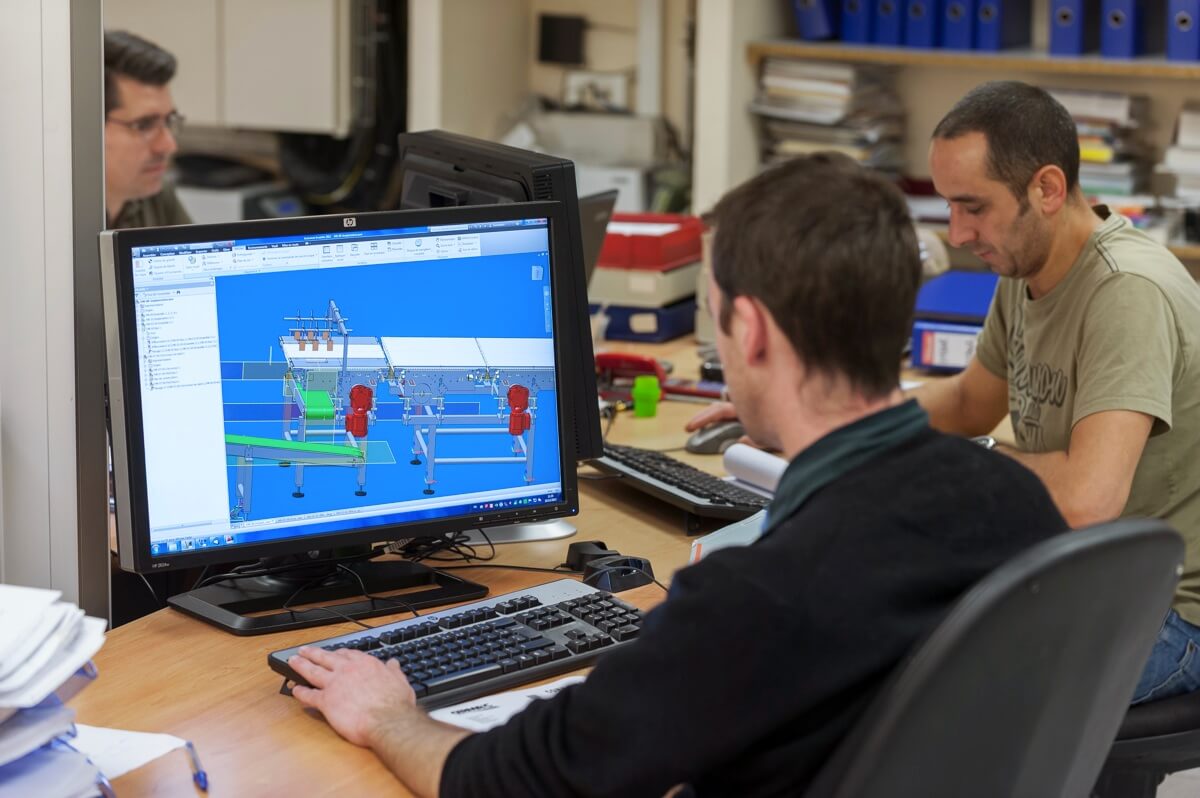 Designing and manufacturing customized machines
About us
Cermac is located in the French region known for its excellence in the mechanical precision industry. The company's two main activities revolve around its Design Department and its workshops. Cermac is dedicated to the design and manufacturing of special machine prototypes for assembly and production flow management of packaged and unpackaged products—from single modules to complete turnkey systems.
The alliance at the company's outset was formed through prior professional relationships between the four founding partners, who decided together to launch this endeavor and create their own business in 2002. Cermac not only took hold of a pertinent position within France but also quickly expanded beyond borders. Today, the company has 14 highly dedicated employees and is recognized for the high quality of its ingenuity, customer relations, and accuracy in conveyors, production flow management, product enhancement, and special machines.
Mechanical Design and Automation
Right from the start, Cermac created a Design Department that brought together the strength of four mechanical drafters and four automation experts. This is the company's driving force. Our engineers and technicians possess the self-reliant skills and experience required for today's design and automation technologies. This helps us to develop individual solutions for each customer as we work with them and to propose comprehensive industrial proposals, from product design through maintenance. Our creations can be produced for any type of support with total respect of specifications, and we will propose open-ended solutions that are manufactured with standard materials. We guarantee the reliability and durability of our products. + To maintain quality and efficiency during the design and manufacturing of your product, the project manager in charge of your venture will be your sole contact.
Machining
Cermac has its own in-house Machining Department. The permanent availability of a dedicated space and high-performance tools gives the workshop staff the latitude to develop their skills and to reach a maximum level of quality and efficiency. We produce 90% of our customer parts in our workshop fitted with conventional and digital machines. The advantages of producing in house are numerous and include complete management of deadlines, immediate responses during the adjustment phases, and agility in manufacturing spare parts.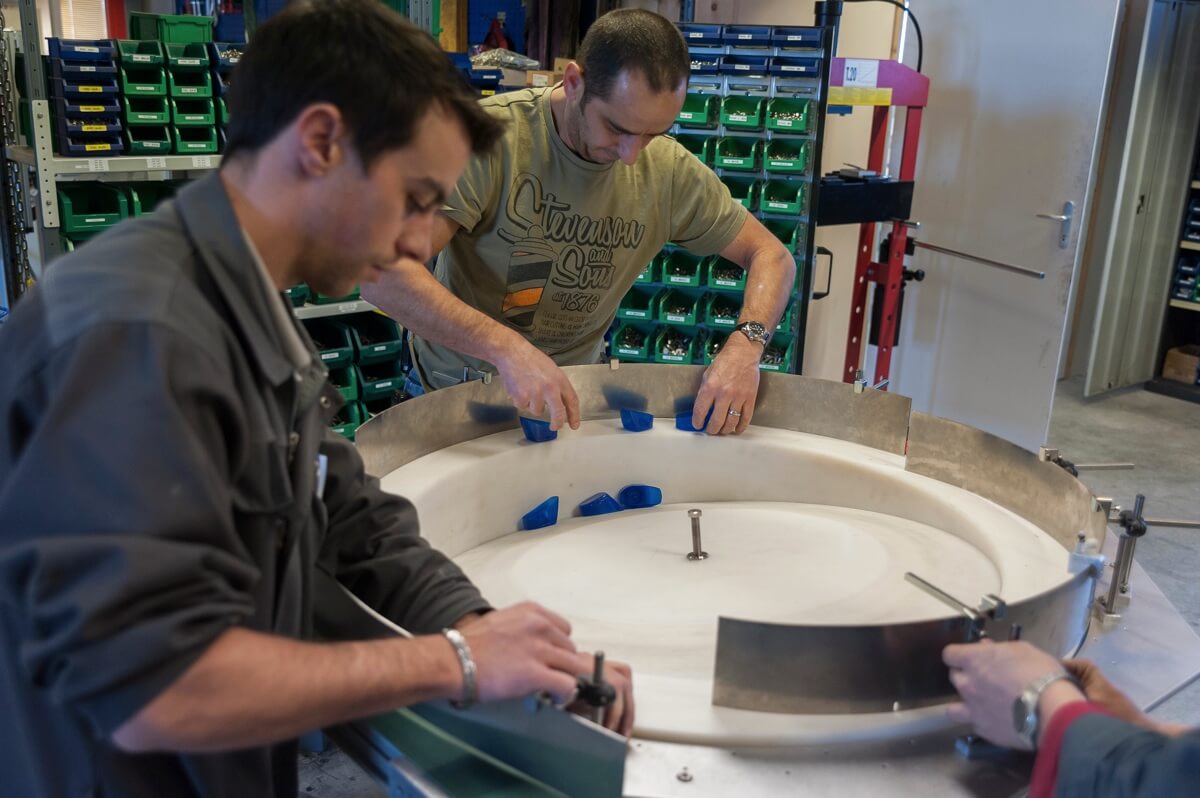 Mechanical Assembly, Electrical Wiring and Adjustment
Once the conveyors, special machines, and feeding and handling elements are created by our Design Department using the CAD software Autodesk Inventor, they are fully assembled, wired, and adjusted in the Cermac workshop. We bring concrete answers to specific requests brought to us and work with customized solutions until all of the components have been finalized. Our small, dynamic team is made up of engineers and technicians invested in research and manufacturing. Our business culture is based on constructive dialog and collective decision-making that focuses on pertinence and invaluable versatility, allowing us to perform checks ranging from quality tests to adjustments.
Delivery, Installation, and Training
Cermac machines were developed individually for companies in our region in response to specific requests involving strict hygiene and output rate requirements, but they are now distributed worldwide. We can ensure delivery to any global location, no matter the size. Depending on the complexity of the installations and their operation, our technicians are qualified to ensure start up and training—with an eye to the performance and durability of the machines. In addition, we can propose turnkey solutions.
Maintenance/Tracability
On-site and remote maintenance ensure the machines operate properly over time in France and abroad—in China and the USA, for example. For traceability, all information will be arranged with great care in the event of the need for immediate action. Under a warranty or annual contract, we will ensure the checking and service of machines remotely and, of course, on site when necessary wherever the machines are located. The numbering of the equipment and careful conservation of the documents regarding manufacturing allow us to produce a part identical to its original, at any time and without additional time constraints. We can also produce a second machine equal to the first, and reproduce a part that has become defective, which in turn prolongs the lifespan of the system at a lower cost.
Sales
Our sales team covers France and some foreign customers, including Germany (food-processing industry). We propose ideas and give advice on your special-machine, conveyor, or production flow management projects. From single elements to whole, innovative solutions—including the process and primary and secondary packaging—our Sales Department will skillfully and enthusiastically guide you to the best solution for optimal line performance. They are not only focused on the technical aspects of your project; they are client-minded and ensure smooth communication with our departments up to commissioning.